Choose Wisely: Registered Dietitian or Nutritionist?
In the world of health and nutrition, the difference between a Registered Dietitian (RD)and simply a "nutritionist" is significant and can measurably affect your outcome. Here's why individuals seeking nutrition counseling should check credentials and confirm that the specialist they choose to consult has put in the work to become a Registered Dietitian.
Registered Dietitians (RDs) are all nutritionists, but not all nutritionists are qualified to use the RD designation.
RDs are experts in dietetics and nutrition who have met academic and supervised practice requirements defined by the Academy of Nutrition and Dietetics and subsequently passed a registration examination. After earning a bachelor's degree (or higher) in the field of nutrition from an accredited nutrition and dietetics program, individuals seeking to become RDs must be accepted into a competitive dietetic internship that requires 1200 hours of hands-on fieldwork rotations that may include community, clinical and foodservice nutrition. Upon completion, candidates sit for the CDR (Commission on Dietetic Registration) exam and once they pass, they are designated a Registered Dietitian. To stay up-to-date on the latest research findings and best practices, RDs are required to regularly acquire continuing education credits.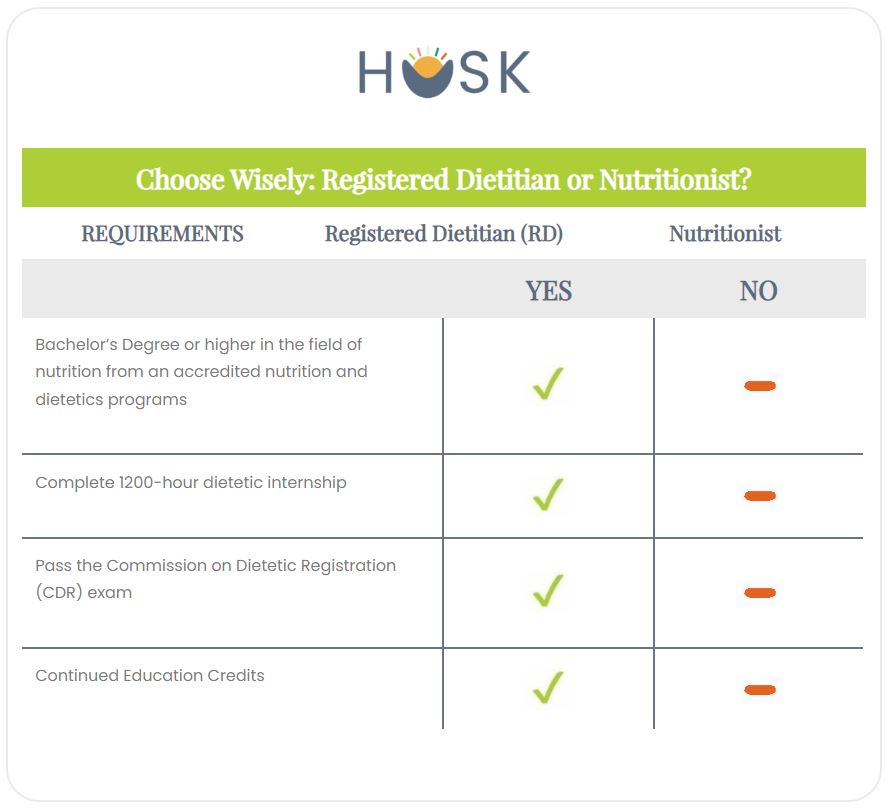 By contrast, the term "nutritionist" is not regulated in some states, meaning anyone can adopt the label, even without any coursework or experience. Nutritionists may have varying levels of skill, experience, and education in the field, and while they may be making positive contributions, because of the loose regulations it's left up to the client to assess the credentials their nutrition counselor possesses.
The bottom line is, if you seek nutritional support, seek a Registered Dietitian (RD) who has the clinical experience to incorporate evidence-based solutions that can improve your outcomes. Whether you want to learn about healthy food choices, address digestive or food intolerance issues, manage your weight, treat or prevent chronic disease, or simply want some personal guidance, you can be confident that a Registered Dietitian has the knowledge and experience to safely and professionally help you create sustainable change.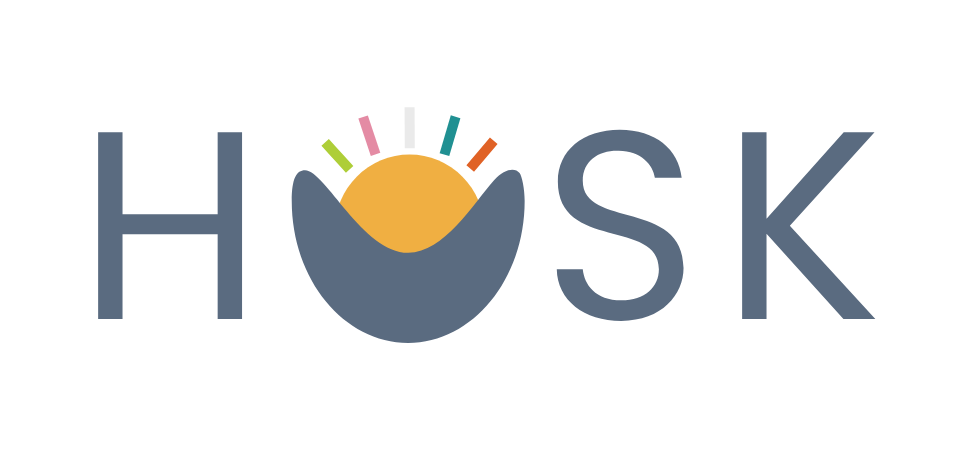 Choose Wisely: Registered Dietitian or Nutritionist?
Registered Dietitian (RD)
Bachelor's Degree or higher in the field of nutrition from an accredited nutrition and dietetics programs


Complete 1200-hour dietetic internship


Pass the Commission on Dietetic Registration (CDR) exam


Continued Education Credits


Miranda Harbridge, MS, RD, CSSD, LDN is a Registered Dietitian at HUSK, who provides 1:1 evidenced-based virtual nutrition counseling to clients throughout the United States, with a specialization in sports nutrition. HUSK partners with organizations to make healthy easier by designing sustainable wellness programs that connect people to their preventative benefits.